The premier venue FOR live sport,
music & dining on the Isle of Man
With the largest choice of live sport and music on the Island weekly, a stunning 110-seat family friendly Smokehouse overlooking Douglas Bay and a brand new trendy Cocktail & Prosecco bar – JAKS is the place to be!
Got an event?
PRIVATE HIRE
& FUNCTIONS
JAKS is the perfect venue to hire for private functions, both personal and corporate. We offer corporate accounts for business lunches and dinners, and our central location, combined with facilities including large-screen HD televisions, surround-sound system and free Wi-Fi, mean we're an excellent choice to host events.
Private hire for events is available on all 3 levels of Jaks: the main bar, Smokehouse restaurant and Basement Jaks – Cocktail and Prosecco Bar.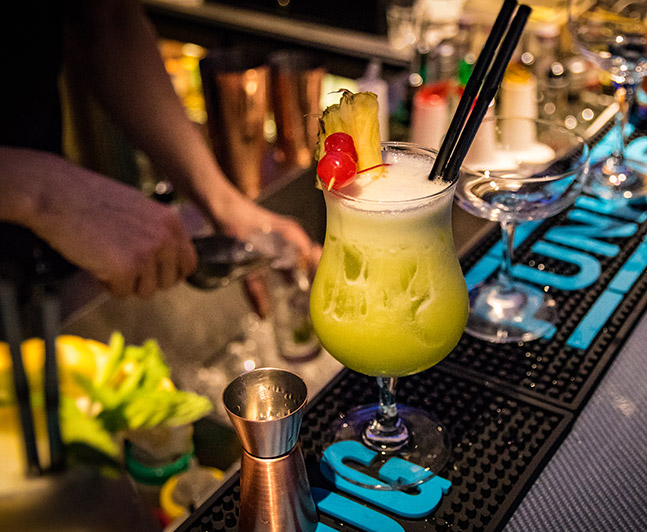 Saturday 09 December
12:30 PM




Saturday 09 December
5:30 PM




Sunday 10 December
2:00 PM




Sunday 10 December
4:30 PM




Friday 15 December
8:00 PM




Saturday 16 December
5:30 PM




Sunday 17 December
2:00 PM




Sunday 17 December
4:30 PM




Thursday 21 December
8:00 PM




Friday 22 December
8:00 PM